Baycore.net is an online music community that supports and promotes the Thunder Bay music scene. Developed by and for Thunder Bay musicians, we have a large selection of free mp3's available for download by Thunder Bay bands and independent artists. Our archive of Thunder Bay music is constantly growing so check back often for information and news on Thunder Bay events and Thunder Bay concerts. Baycore is the independent and underground source for music downloads, pictures of local bands, live videos of local bands, and upcoming show listings for all Thunder Bay punk bands and Thunder Bay metal bands. If you like Canadian music and Canadian bands, you will love our thorough representation of the local Thunder Bay independent music scene in Northwestern Ontario, Canada. We do not have t-shirts available.


Next 4 Upcoming Show Posters
Latest Event Added
NINJASPY (ska/metal from Van)
Date of Show:
Mon, April 21, 2014
sms
punch out god

June 29, 2010, 2:08 pm EDT
-Destructo via SMS
Recent Mainpage Activity
2014-04-04 13:39:32 - Added Show Poster: NINJASPY (SKA/METAL FROM VAN)
2014-04-01 13:51:44 - Added Show Poster: 2014; A ROCK ODYSSEY
2014-03-30 18:09:09 - Added Show Poster: RAGE! FROM THE STAGE AA
2014-03-13 17:28:29 - Added Show Poster: KILL MATILDA
2014-03-07 17:44:35 - Added Show Poster: EXES FOR EYES
Looking for people to join and help create a band. Currently we are one guitarist and one drummer, but the drummer is also a guitarist/singer. So basically what we are looking for is a bassist, a vocalist and possibly another guitarist. Both of us have been playing in bands for 10yrs+ and want to create something new. Our preferences are mostly metal but are not limited to one genre. So if any of you who are reading this are interested and would like to bring your skills to a jam session sometime feel free to call me at 285-1705. My name is Garret. You if you can't get in touch with me via telephone, add me on facebook (Garret Tremblay) and message me with your contact info.


Date Created: 2012-03-24 02:44:36 | Date Updated: 2012-03-24 02:44:36
Contact email:
Added by:
Looking for a local punk band *WITH DRAW* to open for Rebel Spell at Crock's on Apr 4th. Please email dusty@sinagency.ca


Date Created: 2012-03-07 14:01:32 | Date Updated: 2012-03-07 14:01:32
Contact email:
Added by:
Check out this awesome show on Thursday, March 29 2012 at the Black Pirates Pub in Thunder Bay featuring The LUST BOYS (from BC) along with Jagstog, Viper and Rival. Only $5, 19+.


Date Created: 2012-01-14 09:53:56 | Date Updated: 2012-01-14 09:54:50
Contact email:
Added by: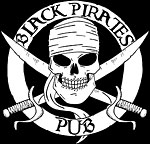 Check out Black Pirates Pub, Thunder Bay's best punk and metal club, at 231 Red River Road next to the Scotiabank.
Date Created: 2010-05-08 12:10:19 | Date Updated: 2010-05-10 10:11:00
Contact email:
Added by:


Tomsin's Baycore tattoo drawn & inked by Killmedead @ killustrations. The tattoo was funded by donations, with the majority of the funding donated by Falling_Man. Read more about the saga of Tomsin's Tattoo on the forum...
Date Created: 2010-05-07 22:35:04 | Date Updated: 2010-05-11 19:47:51
Contact email:
Added by:
Check out Micro\'s website at killustrations.ca


Date Created: 2010-01-17 00:00:00 | Date Updated: 2010-05-08 09:48:55
Contact email:
Added by:
Keep track of all the upcoming Punk and Metal shows in Thunder Bay on Facebook at apps.facebook.com/baycore...includes the ability to post posters to wall (may or not work according to Ramsay?)


Date Created: 2009-10-13 14:00:00 | Date Updated: 2010-05-08 09:48:55
Contact email: help@baycore.net
Added by: destructo

Date Created: 2009-10-13 00:00:00 | Date Updated: 2010-05-08 09:48:55
Contact email: help@baycore.net
Added by: destructo


Download the Baycore newsletter (Issue 1, Oct 2009) for news, info and updates on local Thunder Bay bands including Faceless Hulk, Norris, Wayback, Rock Truck, Twins of Leda, Red Devil and more.
Date Created: 2009-10-09 13:51:00 | Date Updated: 2010-05-13 12:17:50
Contact email: help@baycore.net
Added by: Destructo
Check out the Pimp Your Stuff Forum which is full of downloads by local artists including new eps from Warmageddon, Rian Riot, The Okhrana, Gunboat, ROTM and more.


Date Created: 2009-07-25 00:00:00 | Date Updated: 2010-05-08 09:48:55
Contact email: help@baycore.net
Added by: Destruction
CILU Radio is a local community-oriented radio station primarily run by volunteers that supports the independent and underground music scene in Thunder Bay.

Check out their website at www.luradio.ca

Tune in at 102.7FM on your radio.

Or stream the station directly by clicking high quality or medium quality


Date Created: 2009-07-24 10:11:42 | Date Updated: 2010-05-10 10:12:37
Contact email: help@baycore.net
Added by: DrD
Check out bandwiki.ca for an awesome local wiki created by Tjernobyl that lists practically every band that ever existed in Thunder Bay along with musician biographies and a ton of other information on the local scene. The site is definitely an essential bookmark.



Date Created: 2009-02-05 00:00:00 | Date Updated: 2010-05-08 09:48:55
Contact email: help@baycore.net
Added by: Destruction